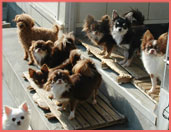 Last Update   
    ・・・2011/4/4

Japanese

TOP

STUD DOG

MOTHER DOG

DOG SHOW
Contact us

◆Please introduce yourself.

M A I L




T E L

+81-90-1170-0659


My Breed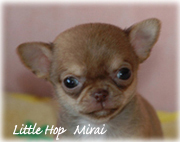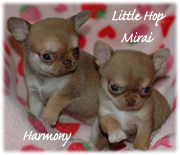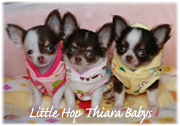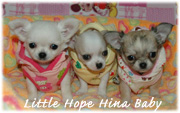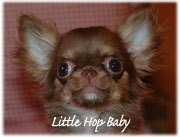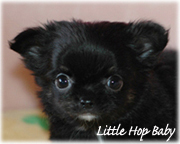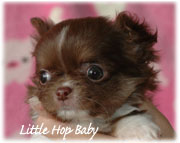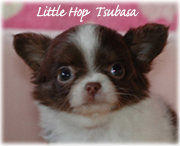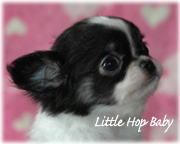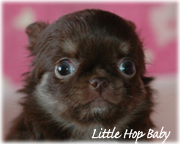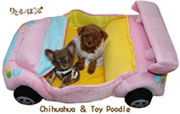 Copyright © 2003-2010
LITTLE HOPE
All rights reserved.




Welcome to LITTLE HOPE kennel's website.


LITTLE HOPE kennel is special for Chihuahua in Japan.


Although Chihuahua is small dog, it is important to have healthy frame and good character.
We think good quality parent dog, good relationship with mother and breeder makes possible to keep breeding high quality puppy.
LITTLE HOPE kennel has much effort to breed good quality dogs, which means lovely, friendly, cute and healthy, to aim our ideal.
In sunny day, dogs play under the sun freely. Their character is cheerful and vigorous.


We have long coat and smooth coat chihuahuas. We take pride in breeding chocolate color specially.
We can help you to meet a dog of destiny.


We are going to breed dogs so you feel happy to live with dog from our kennel house.



For any question or inquiry from over sea, plaese send us as E-mail.
We think it makes easy to talk if you introduce yourself at that time.






Breeding plan